All Sexual Identities and Orientations are explained by known magnetic properties: Attraction and Repulsion.
The unified model of all sexual identities and sexual orientations was first published on Sf-Healing.com at the end of 2018. The model manages to explain all sexual identities and sexual orientations in one unified and consistent model for the first time. The physical principles of the model are energetic-magnetic and are based on known magnetic and physical properties such as attraction and repulsion—harmonic and disharmonious synchronization. The model does not contain mathematical formulas and is not difficult to understand, but reading it requires concentration. The model I present refutes the prevailing perceptions that sexual identities and sexual orientations are a product of heredity and environment. (The environment has an effect in borderline cases)
This theory is dedicated to Alixin, whose love and support saved me from a cruel death and inspired me to the energetic dimension of sexuality. Link: The tremendous healing power of LOVE.
Sexual identity, sexual orientation, and asexual behavior. (Simplified definitions)
We all have a sexual identity, sexual orientation, and sexual behavior. These three definitions are related but not the same.
Sexual identity - refers to the sex to which we feel emotionally-energetically connected; most often, it is our biological sex. Occasionally there is a conflict between the biological sex (with which we are born) and the sex we feel connected to.
Sexual orientation -usually answers the question of which sex we are attracted to. (Opposite sex, Same as ours, both sexes, or not.)
Sexual behavior - How humans experience and express their sexuality. (Sexual behavior (Wikipedia)
Each of us has a definition of sexual identity and sexual orientation. In total, there are 9 combinations. (Asexuals are non-participants)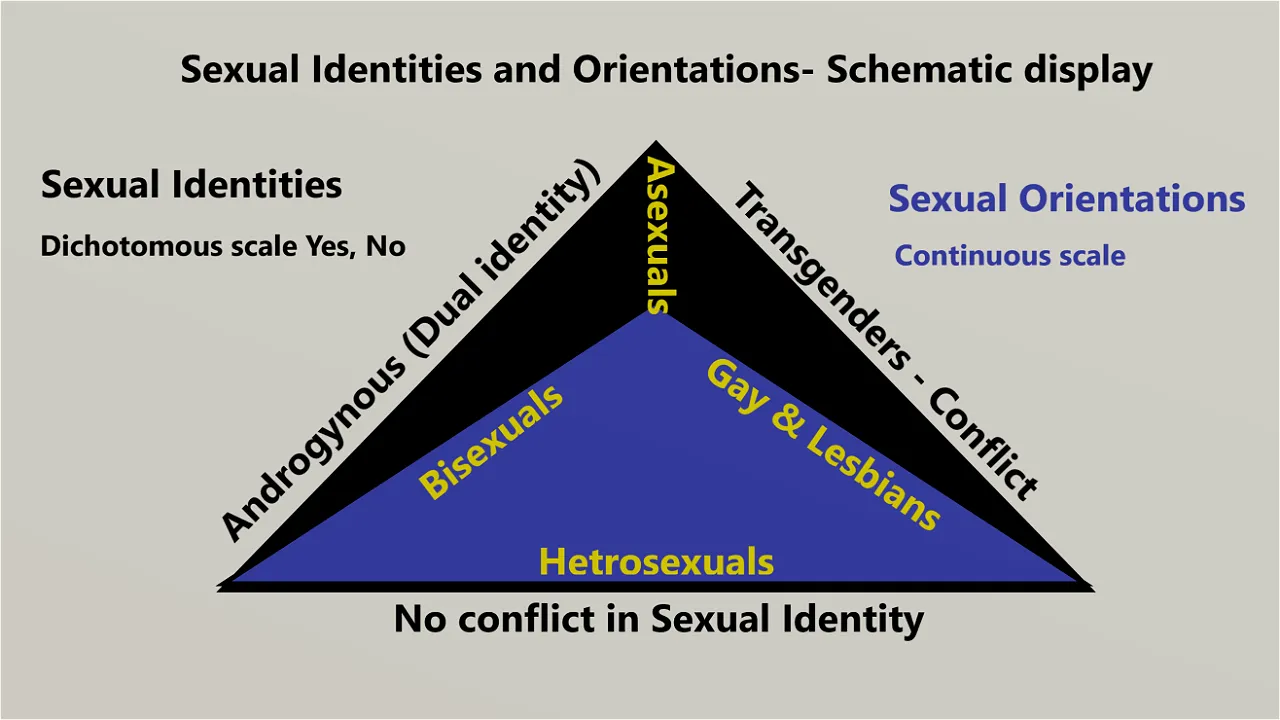 Link: The Unified Energetic Model of Sexual Identities and Orientations. (Alixin's theory)
Content pages found:
18/05/2019 16:37
There can be no separate explanation for each and all sexual identities and orientations; there must be a unifying model because that is how nature works.
Posts found:
Reading the article was Interesting/Beneficial?