The purpose of the food pyramid is to make recommendations for proper nutrition. However, it does not provide a complete picture.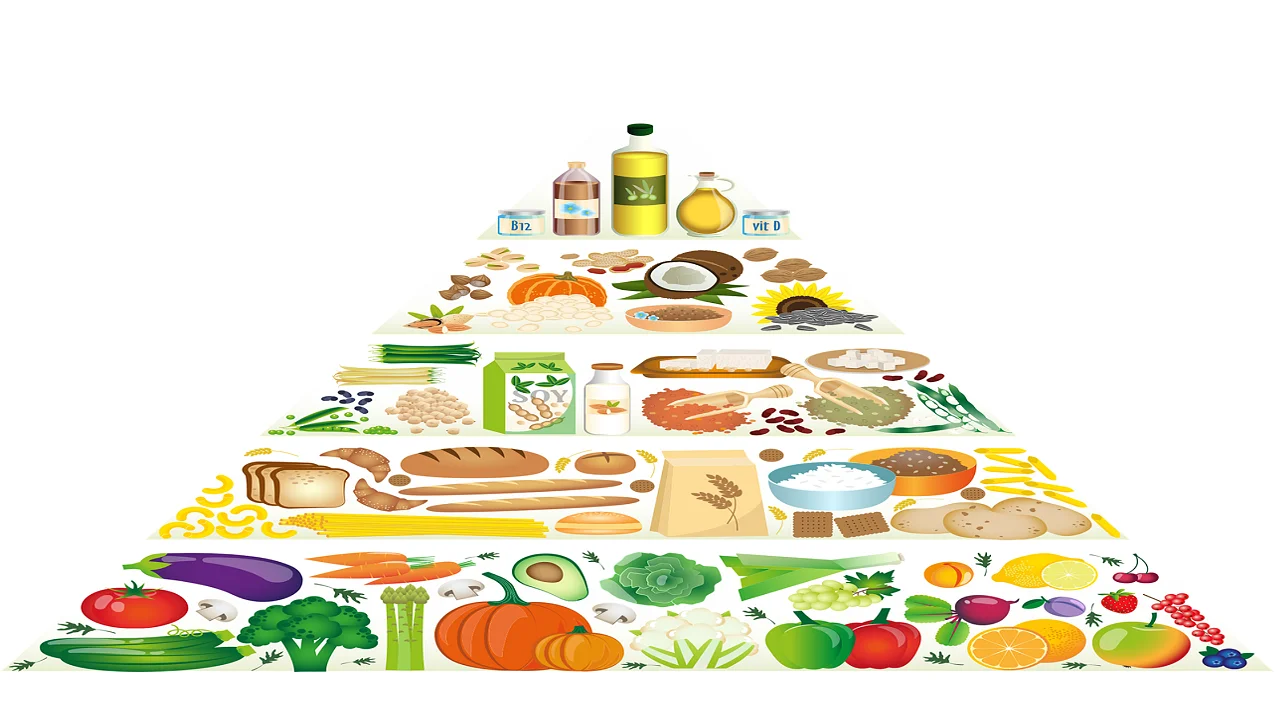 It should not surprise anyone that there is no consensus on various food pyramid components. This food pyramid reflects the well-reasoned opinions of the best experts in the field and my personal opinion. The composition of foods, the source (natural versus processed and industrialized), the preparation method, and even the timing of eating and drinking are highly significant.
The food pyramid aims to make recommendations for proper nutrition, but it does not provide a complete picture.
Products marked as

"good"

or

"very good"

are beneficial and have no significant restrictions on their consumption. (Normal consumption)
Products marked as

"limited quantities"

are recommended − only for moderate consumption.
Try to minimize the consumption of products marked as "totally avoid" or "minimal quantities."
The table below requires mobile phone users to manually adjust the screen for optimal viewing.
Quantities, compositions, and scheduling have great significance.
Proper nutrition emphasizes all related topics, including quantities, composition, and timing.
It is essential to pay attention to proper dietary habits.
Chew well, take a break, and eat comfortably.
Do not eat late at night.
Fresh vegetables should be sprinkled with olive oil or other oils such as hemp oil or flaxseed oil.
You should add a little fat with a higher melting temperature, such as coconut oil or Ghee butter, boiled or baked starches, or vegetables. (Although they are saturated fats.)
Especially after a meal that includes animal protein (more difficult to digest), it is recommended to take a short 20-30 minute walk at moderate speed. Walking helps the digestive processes.
We eat with all senses; it is desirable to fill the plate with a wide variety of vegetables with oils & spices. (Including aromatic salt.)
Diverse and high-quality food allows us to avoid unnecessary supplements that sometimes cause harm.
Reading the article was Interesting/Beneficial?