The purpose of the food pyramid is to make recommendations for proper nutrition. However, it does not provide a complete picture.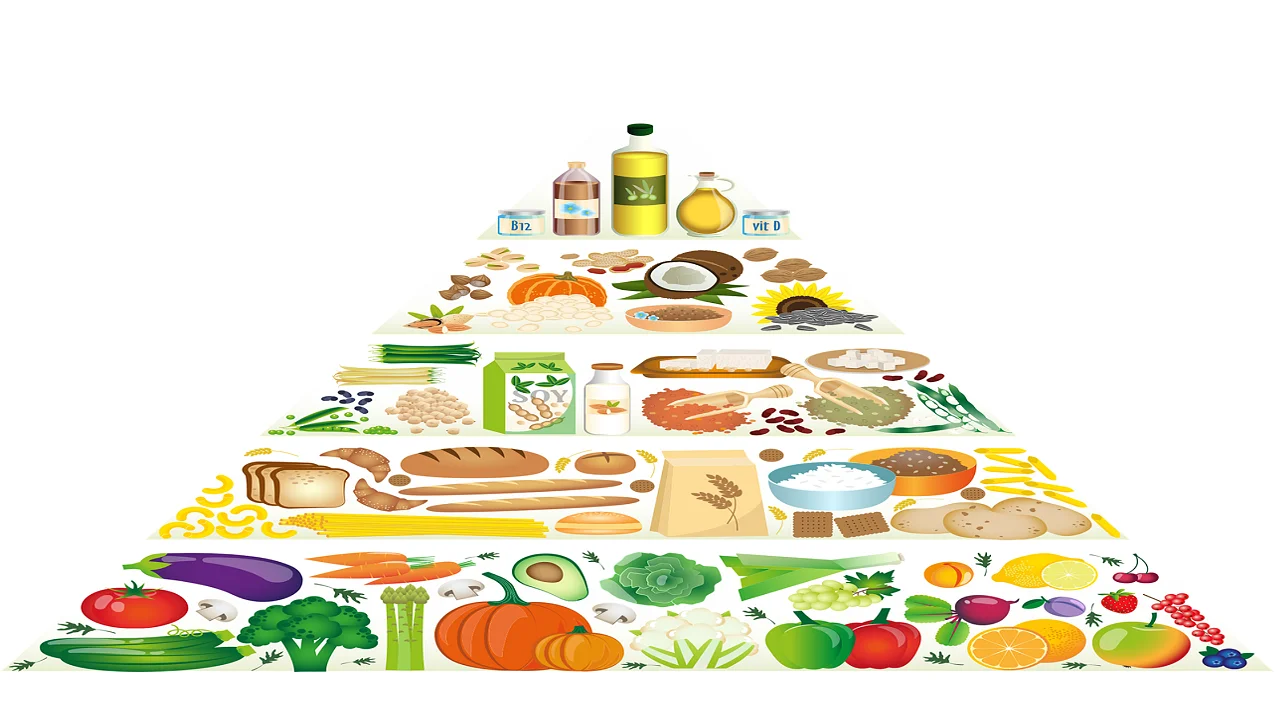 It should not surprise anyone that there is no consensus on various food pyramid components. This food pyramid reflects the well-reasoned opinions of the best experts in the field and my personal opinion. The composition of foods, the source (natural versus processed and industrialized), the preparation method, and even the timing of eating and drinking are highly significant.
The food pyramid does not provide a complete picture.
Products marked as

"good"

or

"very good"

are beneficial and have no significant restrictions on their consumption. (Normal consumption)
Products marked as

"limited quantities"

are recommended − only for moderate consumption.
Try to minimize the consumption of products marked as "totally avoid" or "minimal quantities."
The table below requires mobile phone users to manually adjust the screen for optimal viewing.
Dense and heavy bread is much more satisfying.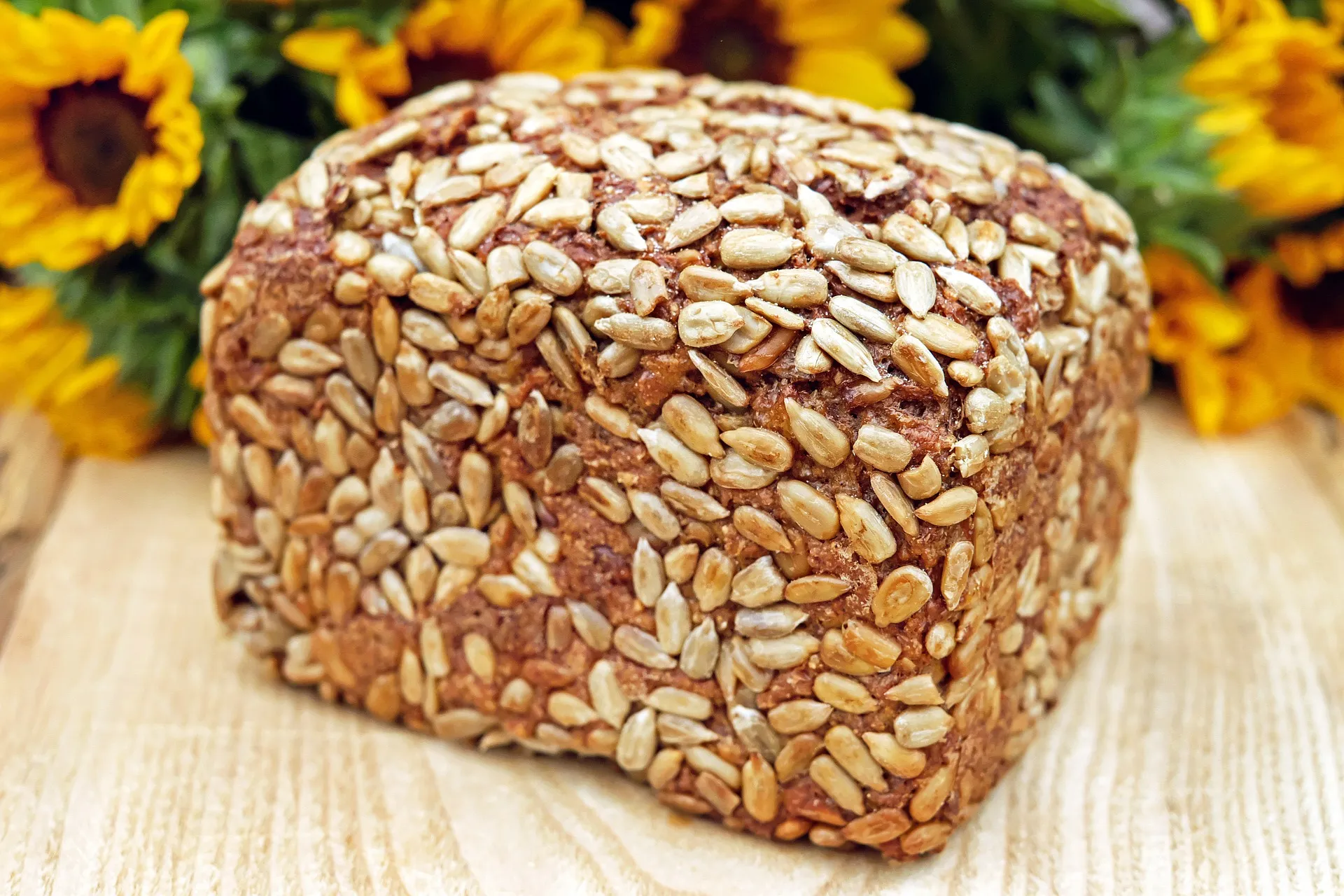 Which bread is the healthiest? (Sprouted, rye, spelled, or whole flour sourdough bread.)
Healthy bread is dense and tends to be massive. (Especially bread made without yeast.)
Bread with low gluten is best. Most healthy bread has low gluten. (Although not zero percent gluten.)
There are many bread recipes. Most people do not bake their bread. Buying bread from a reliable source is essential. The best are small specialized bakeries that deliver organic whole grain sourdough bread.
Sprouted bread is most recommended for everyone. Sprouting releases enzymes that break the grain shell. Sprouted bread has low gluten and is much easier to digest because enzymes start breaking the grain shell. (which is hard to digest.)
Low-calorie bread is less dense and weighs less. Heavy bread makes you feel full faster.
Minimize eating white flour & yeast bread; it disturbs the gut flora balance.
Quantities, compositions, and scheduling have great significance.
The quantities (mainly of animal proteins) and the composition of the foods are very important. A healthy diet must include all nutrients and especially generous amounts of natural plant foods.
It is essential to pay attention to proper dietary habits.
Chew well, take a break, and eat comfortably.
Do not eat late at night.
Fresh vegetables should be sprinkled with olive oil or other oils such as hemp or flaxseed.
You should add a little fat with a higher melting temperature, such as coconut oil or Ghee butter, boiled or baked starches, or vegetables. (Although they are saturated fats.)
Especially after a meal that includes animal protein (more difficult to digest), taking a short 20-30 minute walk at moderate speed is recommended. Walking helps the digestive processes.
We eat with all senses; filling the plate with a wide variety of vegetables with oils & spices is desirable. (Including aromatic salt.)
Diverse and high-quality food allows us to avoid unnecessary supplements that may cause harm.
Frequently asked questions and answers:
Is the fact that there is no consensus about the food and drink pyramid a fault?
Many disputes on essential questions in the nutritional context cause confusion among the general public. This is an undesirable situation. It is necessary to emphasize that weighty economic considerations are involved.
Why is it important to emphasize the quality of the animal's food?
Because most animal foods, including fish and seafood, are industrialized foods that receive additives, hormones, chemicals, and antibiotics for rapid weight gain—these harms our health.
Is it advisable to purchase expensive organic food, even though its taste is not significantly better?
It is advisable to purchase organic food since the pesticide it receives is primarily biological and does not involve spraying harmful substances. Non-GMO foods are better than genetically modified foods because the nutritional values of genetically modified foods are sometimes compromised.
Why does the food pyramid not provide a complete picture?
Because the composition of food and drinks, eating habits, and even the timing of eating have significant health importance.
Is it essential to consume animal proteins daily?
An adult person needs one gram of protein per kilogram of mass (at optimal weight). This means that women need about 55-75 grams of protein daily, while men need between 75-100 grams daily. This amount is about 3 times lower than the average consumption of proteins in developed countries. Plant proteins are an excellent source of protein, less compressed and less acidic for the intestines.
Is there a consensus among experts regarding milk and dairy products?
There is no consensus on whether (cow's) milk is healthy. At the same time, more and more well-known experts support that cow's milk is unsuitable for humans! It is intended to feed calves. An average cow weighs about 10 times as much as an average woman. There is no dispute that goat's milk is healthier! Its only drawback is its high price and unique taste.
Reading the article was Interesting/Beneficial?